Nowruz Commission Sponsors Ten Life-Saving Cardiac Surgeries for Afghan Children

Please note: The text included below is a selection from the report prepared by Gift of Life International. A link to the full report is included at the bottom of this page.

This spring, Nowruz Commission partnered with Gift of Life International (GOLI) to deliver the ultimate gift to ten Afghan children who received life-saving cardiac surgeries at The French Medical Institute for Children (FMIC) in Kabul, Afghanistan. This hospital was established in 2005 as a joint project of the governments of France and Afghanistan and the French non-governmental organization La Chaîne de L'Espoir/Enfants Afghans.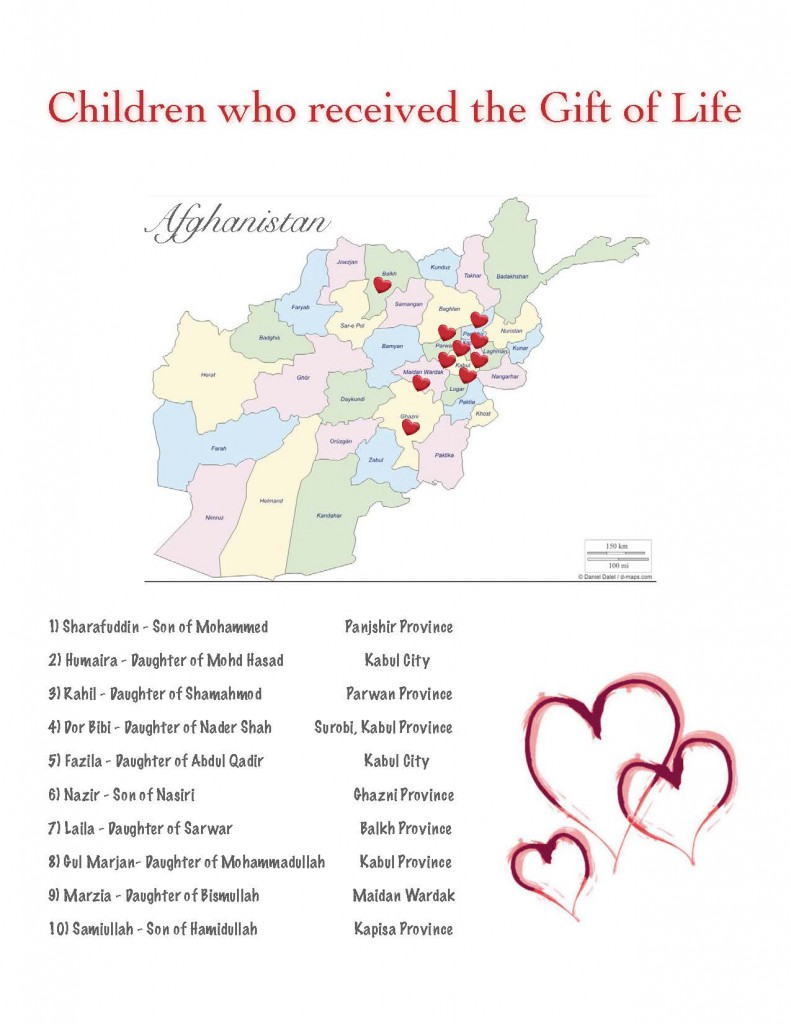 Nowruz Commission Chairman Nasser Kazeminy, who is also the Chairman of NECO (National Ethnic Coalition of Organizations), approached GOLI to help find a way to provide life-saving surgeries for Afghan children suffering from congenital heart defects. GOLI immediately contacted their partners at La Chaîne de L'Espoir/Enfants Afghans and in less than 60 days surgeries for ten Afghan children were scheduled to take place in Kabul. NECO and GOLI have a long history of cooperation on saving lives around the world and this is their first joint-effort in Afghanistan. Additionally, NECO is a sustaining sponsor of GOLI. NECO is a global leader in supporting new education initiatives and cutting-edge medical research endeavors, partners with humanitarian organizations nationally and internationally, celebrates the diversity, achievements and progress of all ethnic backgrounds, promotes tolerance and cultural awareness.
"This is just the beginning. We will continue our partnership with Gift of Life International and are grateful to NECO members for their generous support of our programs", said Gissou Kian, Board Member and President of the Nowruz Commission.
This was the first time that GOLI participated in providing direct‐care to Afghan children in Afghanistan and is proud of the partnership that has been forged with NECO, The Nowruz Commission, and The French Medical Institute for Children and La Chaîne de L'Espoir/Enfants Afghans. The hope is that this is only the beginning of their combined efforts to help the children in need of Afghanistan.
To learn more about the children and their stories, please click here.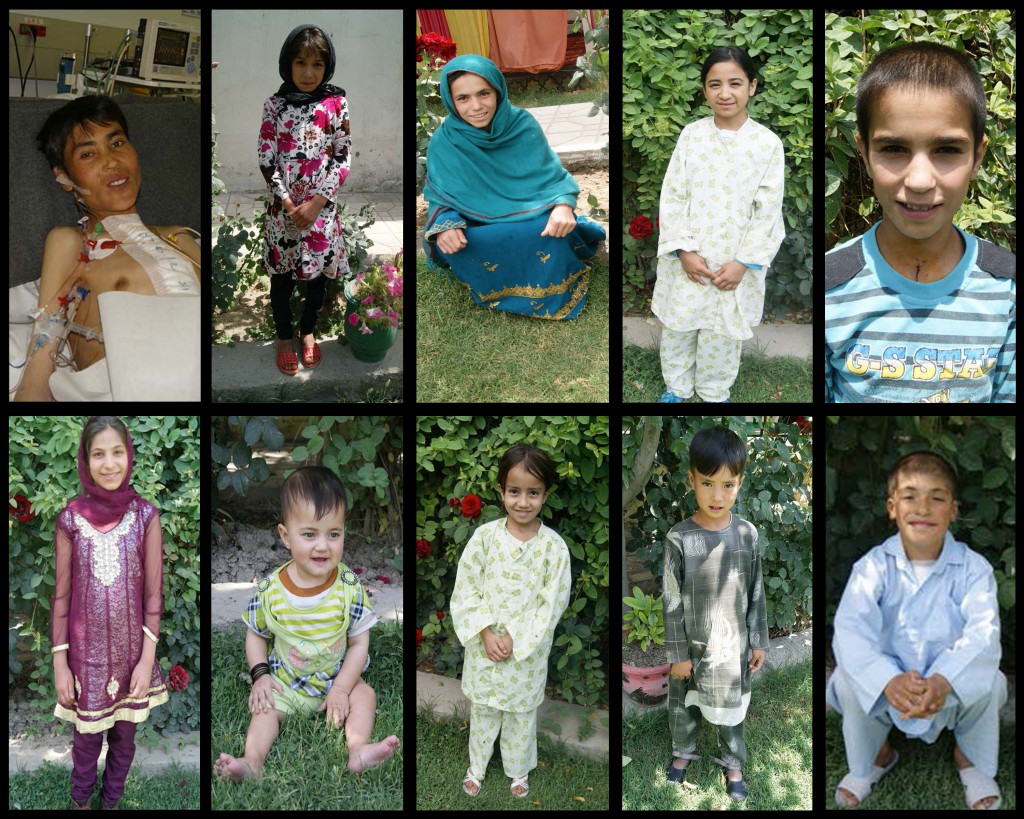 To view GOLI's full report which includes a breakdown of the total expenditures for the ten pediatric cardiac surgeries, please click here.