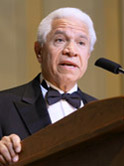 Mr. Kazeminy launched his career at Honeywell International Inc., where he designed the company's worldwide logistics and information management system. Subsequently invited to join Control Data Corporation, Nasser Kazeminy relocated to the United States with his wife, Yvonne Kazeminy, and their two children in 1969. Throughout his tenure with Control Data, Mr. Kazeminy filled roles of increasing responsibility within the Education Group, Field Logistic Services, and the Peripherals Group. During his involvement in the Peripherals Group, he identified a gap in the company's services when he noticed it was not offering low-cost, tax-leveraged leasing options of secondary products. With Control Data's approval, Mr. Kazeminy branched off on his own to launch a business that fulfilled this underserved market need and expanded it into one of the largest private computer leasing companies in the nation. Subsequently founding NJK Holding Corporation, Nasser Kazeminy commenced the acquisition of a multitude of privately held businesses. Over the past three decades, the activities of his private investment firm have fueled employment and business across a breadth of global industries. Mr. Kazeminy has controlled and retained equity interest in companies such as XP Systems Corporation; Quorum Group, Inc.; Creative Publishing international; and Digital Insight Corporation. In regards to philanthropy, Nasser Kazeminy contributes to more than 100 charities across the globe and provides sponsorship and support to undergraduate and graduate students in need of career guidance. He has also assisted families who seek better opportunities in the United States with the immigration process as well as finding housing and employment.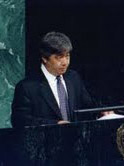 His Excellency Erlan Idrissov currently serves as the Foreign Minister of the Republic of Kazakhstan. He formerly served as Foreign Minister of the Republic of Kazakhstan from 1999-2002, and as Ambassador Plenipotentiary and Extraordinary of the Republic of Kazakhstan to the United States from July 2007 to September 2012. In 2010, he co-founded the Nowruz Commission together with The Honorable Bijan R. Kian and Mr. Nasser Kazeminy.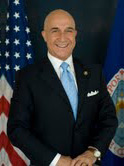 An internationally recognized diplomat for the United States, he is a seasoned banker, business, civic and academic leader. He has served two presidents of the United States and has been confirmed twice by the Senate of the United States. He co-founded the Nowruz Commission together with His Excellency Ambassador Erlan Idrissov and Mr. Nasser Kazeminy in January 2010. In 2006, The Honorable Bijan R. Kian received the honor of becoming the highest ranking Iranian American in the United States Government. He served as a member of the Board of Directors of the Export-Import Bank of the United States and he is a former director of the State of California Office of Foreign Investment.