Nowruz Commission Country Ambassadors
Nowruz Commission Country Ambassadors are individuals of exceptional character and leadership quality. They are nominated by the Members of the Board of Directors or the Members of the Advisory Council of the Nowruz Commission. The bylaws of the Nowruz Commission place the authority to appoint Country Ambassadors with the Office of the Chairman.
Country Ambassadors are committed to the principle of the universality of Nowruz. They believe in promotion and preservation of the philosophy of giving, care and compassion embedded in Nowruz. Their primary role is to lead the multicultural community of Nowruz in supporting the Commission's programs. Country Ambassadors will form a Nowruz Commission country Board of Directors and an Advisory Council modeled after the Nowruz Commission's organizational structure.
The specific activities of the Office of Country Ambassadors will be determined mainly by the particular environment and community in their area of operation and jurisdiction. In general, the Ambassadors will lead the effort to hold two multi-cultural Nowruz Commission meetings every year. In their first year of acting in the capacity of a Nowruz Commission Country Ambassador, they will lead the efforts to obtain an official recognition in the form of a declaration from the highest legislative body in the respective countries. All funds raised by the country chapters remain in the treasury of that chapter. Likewise, country chapters will be responsible for their respective chapter's finances and expenses.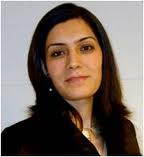 Ms. Andeisha Farid
Andeisha Farid is the Founding Director of the Afghan Child Education and Care Organization (AFCECO).
Ms. Farid is an Afghan woman who herself was raised in war after Soviet bombardment of her village. Andeisha determined to provide for the thousands of children suffering without home, family or access to education. She saw a way to transform a national tragedy into strength, giving children the gift of security, health and education, the things that lifted her up when she was a girl living in a refugee camp.
Since 2004 Andeisha has been heralded by journalists from NBC, BBC and CNN, including a spotlight on NBC Nightly News with Brian Williams about "people making a difference". In March 2010 she was given a Vital Voices Award at the Kennedy Center in Washington, honored by dignitaries such as founder of the award Secretary of State Hillary Clinton. Jill Iscol has spotlighted the work Andeisha is doing in a recently released book, Hearts on Fire, with a forward by Bill Clinton. Andeisha has been summoned to conferences in America, Nepal, Australia, Japan, Italy, Turkey,
Mexico, and India. President Obama introduced her at an Entrepreneur's conference in 2010 thusly: "…and Andeisha Farid, an extraordinary woman from Afghanistan, who's taken great risks to educate the next generation, one girl at a time. Together, they point the way to a future where progress is shared and prosperity is sustainable."
Currently Vacant, Awaiting Appointment of New Country Ambassador
Currently Vacant, Awaiting Appointment of New Country Ambassador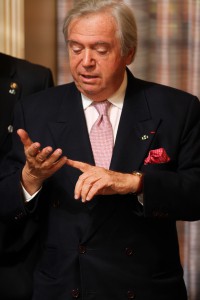 Xavier Guerrand-Hermès
AMP '81, MTS '93
Chairman, Guerrand-Hermès Foundation for Peace
Xavier Guerrand-Hermès is a Director and Vice Chairman of Hermès of Paris, Inc., a family-owned enterprise specializing in luxury products with 280 stores around the world. He is also a French Councilor. Guerrand-Hermès is interested in interfaith dialogue and is active (Treasurer for 20 years) in the World Conference of Religions for Peace, a United Nations–affiliated international organization. He is an honorary fellow of Harris and Manchester College in Oxford.
A 1993 graduate of Harvard Divinity School, Guerrand-Hermès served as a member of the Advisory Board of the School's Center for the Study of World Religions from 1981 to 2004, and has hosted several meetings and conferences for the Center in Marrakech. He is currently Chairman of the Guerrand-Hermès Foundation for Peace (www.ghfp.org).
Guerrand-Hermès is a Chevalier in the French Legion of Honor and a Commander of the Moroccan Wissam Alaoui.
Currently Vacant, Awaiting Appointment of New Country Ambassador
Currently Vacant, Awaiting Appointment of New Country Ambassador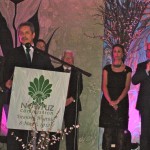 Mr. Ahmet Çalik
Mr. Ahmet Çalik is the Chairman of the Çalik Holding and one of the most successful businessmen in Turkey. Mr. Çalik was awarded the Turkish State Medal of Distinguished Service, Turkish Republic Ministry of Foreign Affairs Distinguished Service Medal, and Turkish Grand National Assembly (TBMM) Distinguished Service Prize for his economic development work in the region.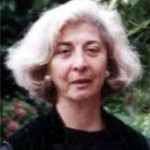 The Lady Renwick, née Homayoun Mazandi
A Persian philanthropist and community leader, Homayoun was born in Tehran, Iran. In June 1979 she married Harry Andrew Renwick, 2nd Baron Renwick. Homayoun established the Friends of Persian Art and Culture at Cambridge University in 1992. It was the first cultural group of Iranian exiles formed in the United Kingdom,conceived to save the cultural heritage and history of Iran and to build a social and culturally active community. She has several books concerning Persia dedicated to her including Safavid Persia, a Pembroke College, Cambridge collection of papers edited by Professor Charles Melville. Homayoun was the London Chairman of the Committee for the Special Olympics.
The Lady Aljawhara T. Aloteishan